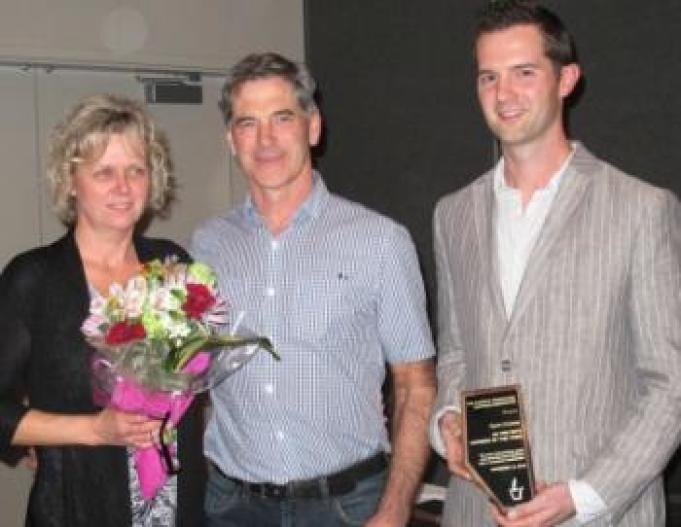 Alberta Growers Group honours industry leaders
April 14, 2014
Article taken from Greenhouse Canada, April 9, 2014.
GROWER OF THE YEAR/VEGETABLES

Ryan Cramer, the oldest son of Albert and Angie Cramer, owners of Rolling Acres Greenhouses in Medicine Hat, was named the Grower Of The Year in the vegetable sector.

He grew up working in the greenhouse with his family.
Cramer was involved in several expansions through the years, which he thoroughly enjoyed. So much so that upon graduating from high school, he teamed up with his cousin Mark Makkinga and together they built greenhouse structures for a few years.

After that time he returned to Rolling Acres and became more involved with the growing aspects of the business as well as expanding into pepper production.

In 2009, he embarked on the construction of County Fresh Farms with his uncle and father. The initial phase consisted of four acres of cucumbers grown under lights for year-round production.

After several expansions, Cramer currently manages 15 acres of long English and mini-cucumbers.

He and his wife Brianne live close to the greenhouse with their two children.
You can read the full article here: