Millenniumsoils Coir at PMA Fresh Summit
October 23, 2014
A record setting year for PMA Fresh Summit 2014
Thursday, October 23, 2014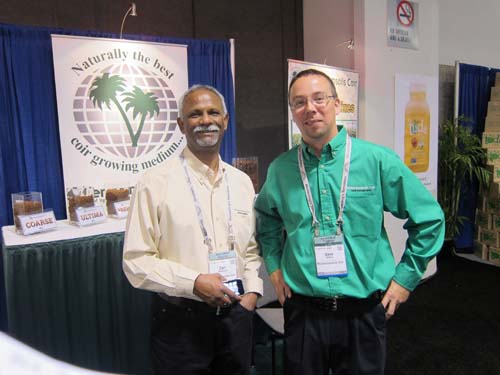 Representatives of the global fresh produce and floral industry's supply chain gathered in Anaheim, Calif., this past weekend, at the annual Produce Market Association (PMA) Fresh Summit.
This year's convention set a handful of records, including: exhibitors (1,090); attendance (22,400+); and retailers (1,150+), the largest attendance since 2001.
Four exhibitors received Best of Show honours:
Best of show, in-line booth: Suja Juice
Best of show, island booth: Panera Bread Salad Dressings
Best new product launch: Rhythm Superfoods
Best first-time exhibitor: Delallo Salad Savors
Click here to see the photos from PMA Fresh Summit
Watch: Video recaps of the convention
The next Fresh Summit Convention and Expo will be held October 23-25, 2015, in Atlanta, Georgia.
Click here for more information
- See more at: http://www.sartech.ca/content/templates/GB_HeadlineNews.aspx?articleid=2054&zoneid=34